Main content starts here, tab to start navigating
Menus
Slide 1 of 6
Slide 2 of 6
Slide 3 of 6
Slide 4 of 6
Slide 5 of 6
Slide 6 of 6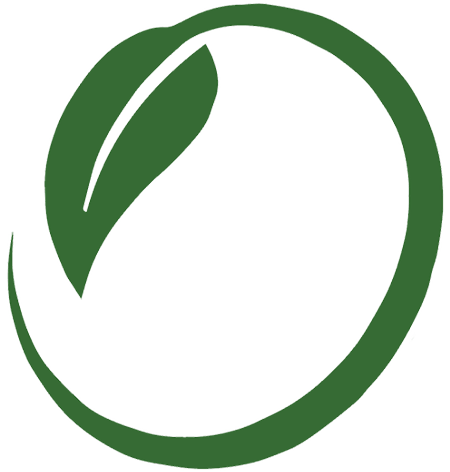 Our starter menu will have your taste buds singing and your conscious clear with these amazing plant based foods.
Breakfast Sandwich

Beyond breakfast sausage, just egg, American Cheese, covered in zesty sauce, on a toasted brioche bun.

$10

Avocado Toast

Toasted Bhan Mi roll, buttered and covered in Avocado. Topped with tomato, garlic, basil, and micro greens.

$10

Bruschetta

Toasted Bhan Mi Roll rubbed with garlic "butter" and topped with tomato basil mix, then drizzled with Balsamic Glaze.

$10

House Salad

Classic house salad with romaine, spinach, red leaf lettuce, and arugula it topped with red onion, cherry tomatoes, crispy jalapeños, and avocado. Your choice of ranch, zesty, or balsamic on the side

$8

House Salad w/ Chicken

Classic House salad with chicken.

$12
American Woman Burger

Beyond Burger patty, grilled to perfection with melted American "cheese with Romaine, tomato, red onion, pickles, covered in Dill "ranch", and zesty sauce, on a toasted Brioche bun

$15

Zesty Chicken Sandwich

Veggie Fam Baked "chicken", smothered in fresh made coleslaw, pickles, zesty sauce, and ranch on a toasted brioche bun.

$12

Buffalo Chicken Sandwich

This Veggie Fam chicken patty is baked, dipped in mild Buffalo sauce, topped with house made coleslaw and pickles, then slathered in zesty sauce and ranch, on a toasted brioche bun.

$13

Po' Boy

Our Perfectly seasoned Cajun "shrimp" is set on top of a bed of shredded lettuce, two slices of fresh tomato wrapped in a warm Bhan mi roll, then covered is our amazing zesty sauce.

$13

Monster Taco

Two 6" flour tortillas are filled with well seasoned Beyond Beef, shredded romaine lettuce, house made pico de gallo, avocado, and then drizzled with "sour cream."

$12
Here at Cafe Organix, we realize that Vegans like sweets too!
So here you are friends, Sweets.
Chocolate Chip Cookie Sandwich V/GF

Soft and sweet, two cookies with 'cream' in the center

$6

Croissant Donut

Our Vegan Cronuts are amazing. We have plain, cinnamon and sugar, vanilla, strawberry, and chocolate frosted.

$3.50

Double Chocolate Chip Cookie Sandwich V/GF

Sweet 'cream' filling delightfully smooshed between two soft double chocolate chip cookies!!! Yes!

$6

Apple Pie Slice

Our Vegan Apple Pie is one for the books. Gab a slice, get it warmed or even a la mode. Food for the soul!

$3

Chocolate chip Cookies

$3

Oatmeal Cookies

$3
Fudge Brownie Mini Cookies

These mini Brownie cookies are a favorite with the Cafe Organix crew. Soft baked to perfection, you get four with every order!

$3

Cinnamon roll

Our Cinnamon rolls will knock your socks off. They are a perfect addition to an espresso.

$6

Neapolitan Mini Cup Cakes

These chocolate cups cakes are topped with strawberry vanilla icing and are a perfect size for the kiddos.

$3

Banana Bread w/Vanilla Icing

$3

Super Fruit Muffin

$3

Mini Cinnamon Roll

$3
Slide 1 of 11
Slide 2 of 11
Slide 3 of 11
Slide 4 of 11
Slide 5 of 11
Slide 6 of 11
Slide 7 of 11
Slide 8 of 11
Slide 9 of 11
Slide 10 of 11
Slide 11 of 11
We pride our self on our Espresso so it is important we us the best; Lavazza! Lavazza is an Italian coffee brand. They have need roasting and perfecting their family lead brand since 1865. Their goal is the taste, and so is ours. Come sit with us and enjoy a cup of awesome!
Espresso Proper

Single shot of espresso

$2

Latte

More 'milk', less foam? Hot or Cold we got you covered. Our flavors are: Classic, Vanilla, French Vanilla, Sugar free vanilla, Caramel, Sugar free caramel, Hazel nut, Sugar free hazelnut, English toffee, Mocha,and Coconut.

12oz/sm $4

16oz/md $5.45

20oz/lg $6.70

Cappuccino

Beautifully micro foamed milk and perfectly pulled espresso Flavors: Classic, Vanilla, Hazelnut, Mocha, and English Toffee

12oz/sm $4

16oz/md $5.45

20oz/lg $6.70

Long Black

(Americano) If you are a minimalist, then this drink is for you. Espresso and water! Cant get any better than this. Our Long Black allows you to truly experience the flavors and floral notes of this amazing Lavazza coffee.

12oz/sm $3

16oz/md $4.25

20oz/lg $6
Affogato

This is a decadent treat to the senses. Tasty espresso slowly poured over Sweet Vanilla 'ice cream'. Great for breakfast or dessert.

$5.85

Macchiato

'Milk' and espresso.

12oz/sm $4.95

16oz/md $5.95

20oz/lg $6.95

Cold Brew

12oz/sm $4

16oz/md $5

20oz/lg $6

Drip Coffee

12oz/sm $2.50

16oz/md $3.50

20oz/lg $4.50

Pour Over

12oz/sm $3.50

16oz/md $4.50

20oz/lg $5.50

Frappe

Frappes come in 20oz only. Flavors choices are: Vanilla, Mocha, Caramel, Hazelnut, White Chocolate, and Coconut

$6
Slide 1 of 12
Slide 2 of 12
Slide 3 of 12
Slide 4 of 12
Slide 5 of 12
Slide 6 of 12
Slide 7 of 12
Slide 8 of 12
Slide 9 of 12
Slide 10 of 12
Slide 11 of 12
Slide 12 of 12
Immune Boost

Kale, cucumber, celery, lemon, ginger, apple

$10

Yolo

Pineapple, carrot, orange, tumeric

$9

Berry Citrus

Strawberry, orange, tumeric

$8
Rise & Grind

Spinach, mango, spirulina, mango sorbet, granola, almond/soy milk

$10

Strawnanna

Strawberry, banana, mango sorbet, strawberry banana juice

$8
Power

Blueberry, strawberry, blackberry, raspberry, mango sorbet, mango juice

$8
Slide 1 of 8
Slide 2 of 8
Slide 3 of 8
Slide 4 of 8
Slide 5 of 8
Slide 6 of 8
Slide 7 of 8
Slide 8 of 8
Our Lemonade is fresh pressed every morning to give you the best taste possible.
Sweet and tart all at the same it. Then we have some fun with the flavors!!!
Jamaica Lemonade

Hibiscus Flower and Fresh pressed lemonade

$5

Mango Lemonade

Sweet Mango Flavor and fresh pressed lemonade.

$5

Lavender Lemonade

$5

Lemonade

$4
Pomegranate Lemonade

$5

Matcha Lemonade

Organic Matcha and fresh pressed lemonade

$6

Strawberry Lemonade

Muddled strawberries with agave to add sweetness and fresh pressed leamonade.

$6
Slide 1 of 4
Slide 2 of 4
Slide 3 of 4
Slide 4 of 4
Tea

Iced or Hot Flavors are: Green, Ginger Peach, Spearmint Lavender, Earl Grey, Breakfast Blend, and Black Tea. All Organic

12oz/sm $3.50

16oz/md $4.50

20oz/md $5.50

Chi Tea Latte

12oz/sm $4.50

16oz/md $5.50

20oz/lg $6.50
Matcha Latte

12oz/sm $4.50

16oz/md $5.50

20oz/md $6.50
Pine & Ginger

Pineapple juice, ginger beer, ice

$5

Mangonanda

Mango, mango juice, mango sorbet, tajin, chamoy,

$6
Cookie Crunch

Coco powder, vegan ice cream, milk, oreos, whip, espresso

$6
Boylan Soda

Flavors are: Orange, Creme, Root Bear, Cola

$3

Agua Panna

Glass Bottle

$4.50
Sanpellagrino

Flavors are: Blood Orange and Clementine

$2